News of a new film based on a classic wuxia novel produced by and starring action megastar Donnie Yen has drawn great attention at the 75th edition of the Cannes Film Festival in France.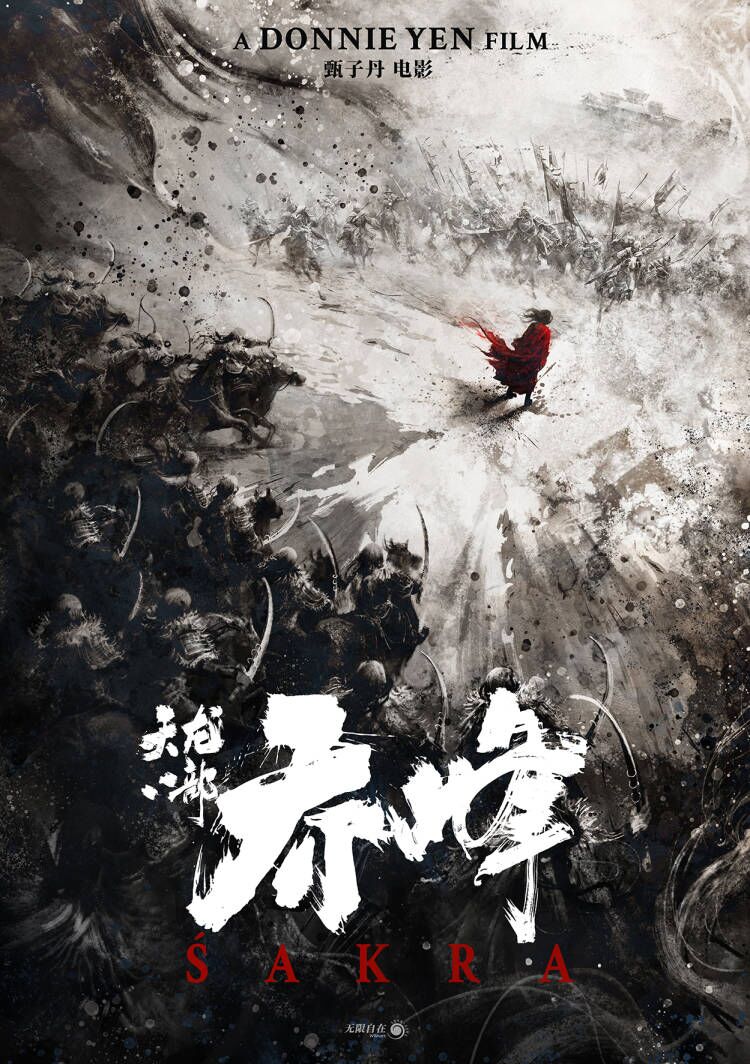 Called "Śakra," concept art for the production presented in Chinese ink painting style was released during the festival, with media outlets including the flagship entertainment publication The Hollywood Reporter picking up the story. The film is a new adaptation of "Demi-Gods and Semi-Devils," a massively popular wuxia novel written by China's legendary novelist Louis Cha, also known as Jin Yong, from 1963.
The film's story will focus on martial arts hero Qiao Feng, leader of the beggar clan and one of the central figures of "Demi-Gods and Semi-Devils." Cha has stated that Qiao Feng was one of his own favorite creations, as he represents a true Chinese hero. Yen will not only play the lead in the film, but also act as executive producer for the project.
Yen had starred in numerous hits, such as the "Ip Man" franchise and crime blockbuster "Raging Fire," as well as several Hollywood tentpoles, including "Rogue One: A Star Wars Story," "xXx: Return of Xander Cage," "Mulan," and the upcoming "John Wick: Chapter 4."
The novel "Demi-Gods and Semi-Devils," also known as "Eight Books of the Heavenly Dragon" in Chinese, draws major characters from the eight races of demi-gods and semi-devils described in India's Buddhist cosmology. It is also where the inspiration for the film's title, "Śakra," came from. As one of the bestselling works of martial arts fiction ever, the story has been repeatedly adapted successfully for film and TV series throughout the nearly six decades since its creation. The most recent motion picture adaptation was Andy Chin's "Dragon Chronicles: The Maidens of Heavenly Mountain" in 1994, starring Brigitte Lin and Gong Li, while the latest TV series adaptation was released in 2003 and starring Hu Jun, Jimmy Lin, and Liu Yifei .
Yen has stated that one of the problems with adapting wuxia is that the genre features many novels and fictional heroes, but lacks a unified universe and a single martial arts hero. His ambition, therefore, is to build a Chinese wuxia universe, using Qiao Feng's story as a franchise starter in order to promote the Chinese wuxia spirit. In the future, the character may also meet other classic wuxia heroes in the universe, just like "The Avengers" in the Marvel Cinematic Universe.
Chinese studio Wishart will produce the project, while Kenji Tanigaki, famous action stunt coordinator and longtime collaborator of Yen's, will serve as action director. There's no word yet on when the film will be released or which other actors will join the cast. International distribution of "Śakra" is being handled by Plus Entertainment Limited.
.