At the start of this month, Chris Paul and the Phoenix Suns put up impressive performances in the Western Conference semifinals. It was especially impressive at the beginning when they faced the Dallas Mavericks and won two games.
However, they had some rough games after that where some bad decisions were involved. They had the best record heading into the playoffs, however, the Mavericks came back from 2-0 to clinch the series. One of the major reasons for the downfall of the Suns was Chris Paul's performances, and the fans ripped into him.
ADVERTISEMENT
Article continues below this ad
In addition, Paul's situation hasn't been great in recent weeks; especially in light of the Mavericks incident in which an NBA fan made his wife and mother uncomfortable. Following that, the scene at the courtside turned into a huge one. Paul is facing a lot of changes at the moment, but there is good news for him around the corner.
As recently, rapper Lil Wayne, in an interview, talked about how CP3 is as a human, and why is he his fan.
Wayne recently drew a conclusion to his beef with billionaire Mark Cuban and highlighted why Paul is the great human being on the earth in an interview earlier this month. He also spoke about his friendship with CP3 in the interview.
DIVE DEEPER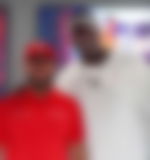 Including their facetime and the way they interact with each other after every win. Also, he discussed their bond with Paul in a conversation with Nick Wright and spoke about how it all began.
The friendship between Lil Wayne and Phoenix Suns guard Chris Paul
In the interview, he shared how he's been a fan of Phoenix guard since he was with the New Orleans Hornets (now the Pelicans) when Paul played. He said "I'm a CP fan first, because, you know, he started in New Orleans, and I had season tickets. Me and CP became brothers."
ADVERTISEMENT
Article continues below this ad
"He's one of the greatest human beings on the planet earth, forget basketball. That guy will bends over backwards for you. Just plain and simple. He's just a great guy. I was always a fan no matter where he went," he added.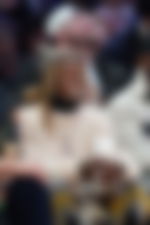 After that, he shared the story of when Paul used to facetime him, saying: "He's FaceTiming me after games, after wins. CP don't do that, he doesn't FaceTime me after no win, they (Suns' roster) making him do that."
ADVERTISEMENT
Article continues below this ad
WATCH THIS STORY: 5 times NBA players were caught cheating on LIVE TV
Chris Paul is one of the greatest point guards to have ever played in the NBA. He and his team will be looking to come back stronger next season and push for the NBA championship.