Story continues below
Subscribe to the podcast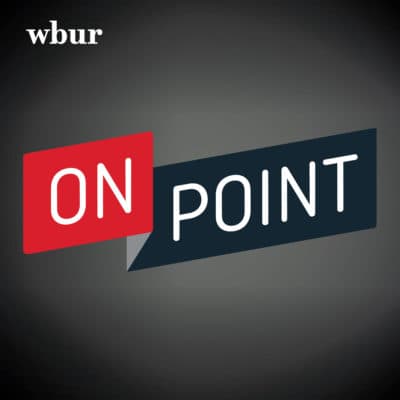 → Listen to the trailer for the series here.
The United States spends more on health care than any other country in the world.
But Americans aren't as healthy as people living in other developed countries.
Could artificial intelligence change all that?
WBUR's On Point brings you Smarter healtha four-part series exploring how artificial intelligence and machine learning may revolutionize the health care industry.
We'll investigate the technology already available, or in development, for clinical settings, examine the ethical dilemmas the technology presents in medicine and understand the guiderails and regulations in progress to advise AI advancements.
We'll also hear from the people involved in AI in health care; scientists developing tools, clinicians and doctors using the tools, and patients experiencing changing technology as part of their care.
Episode breakdown
Episode 1. How AI is transforming health care: Artificial intelligence offers the potential to improve health care — from predicting someone's risk of having a heart attack, to predicting seizure loads for epilepsy patients, to solving public health problems. What is the potential for AI to transform American health care?
Episode 2. Ethics of the death predictor: We'll break down the ethical considerations of AI in health care. What are the privacy concerns about data collection, and how can researchers and developers advance tools while protecting patients?
Episode 3. Regulating the algorithm: As AI develops in the health care space,
regulations need to develop in tandem. We'll talk to the head of the FDA's
digital health division, Matthew Diamond, about what role the FDA will play as AI expands. We'll also talk to experts about guardrails needed to ensure patient safety and privacy.
Episode 4. The people of AI: Our final episode gets up close with the people working and developing AI technology, and the patients receiving AI care. How can this technology thrive in our complex and broken health care system?
---
How to listen
Radio
Each Friday, starting May 27th, listen to an installment of Smarter health on your local NPR station during On Point.
We also air live through our site at 10 am ET here.
Find more ways to listen to On Point here.
Podcast
On Friday afternoons, you'll find the series in On Point's podcast feed, or wherever you listen to podcasts.
We want to hear from you
Got a question about how AI will impact how you receive health care? Or maybe you're a scientist, doctor or patient with an AI story to share? Leave us a voicemail at 617-353-0683.
About the host
Meghna Chakrabarti is the award-winning host and editor of On Point. Based in Boston, she is on the air Monday through Friday.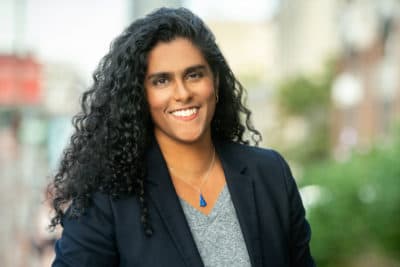 The Alliance for Women in Media honored On Point's episode "A Look Back at Los Angeles And America Since Rodney King 1992" with a 2022 national Gracie Award for Best News Documentary. The Alliance for Women in Media also gave Meghna an honorable mention for best nationally syndicated non-commercial correspondent/host.
On Point's episode on Los Angeles since Rodney King also won a 2022 regional Edward R. Murrow award for best news documentary. In 2021 On Point won a National Edward R. Murrow award for best news documentary for "What the President Knew." The show examined presidential decision-making before 9/11 and the COVID pandemic.
Chakrabarti is the former host of Radio Boston, WBUR's acclaimed weekday local show. She's the former host of Modern Love: The Podcasta collaboration of WBUR and The New York Times (2016-2020) and was the primary fill-in host for Here & Now, NPR and WBUR's midday show. She reported on New England transportation and energy issues for WBUR's news department.
---
This series is supported in part by Vertex The Science of Possibility.