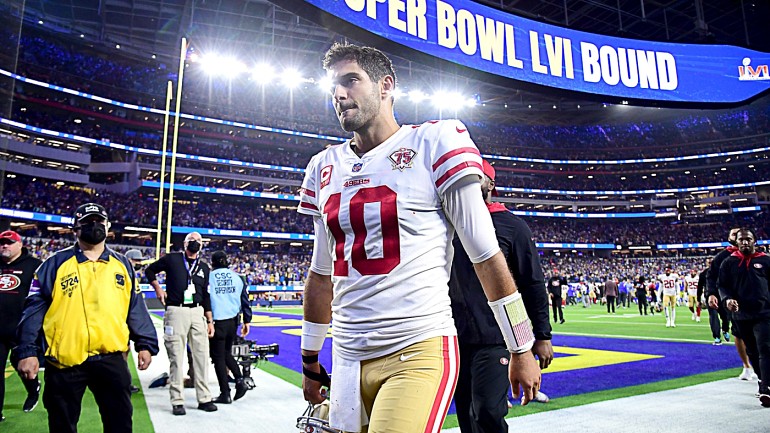 On Wednesday, the San Francisco 49ers made their assistant coaches available to reporters, as they do every offseason. Below are some noteworthy tidbits from the interactions.
No contact with Garoppolo
On Tuesday, tight end George Kittle said he hasn't spoken with quarterback Jimmy Garoppolo since the team cleaned out their lockers after the season. Head coach Kyle Shanahan said the 49ers still intend to trade Garoppolo, but also said nothing is guaranteed.
On Wednesday, San Francisco's new quarterbacks coach, Brian Griese, said he has worked closely with all of the team's quarterbacks this offseason, except for Garoppolo. In fact, the assistant coach hasn't even spoken with Garoppolo.
Yes, Garoppolo is rehabbing from his March 8 shoulder surgery. Still, the position coach not working at all with the quarterback is a good indicator that the team is focused on moving forward without him.
Chris Foerster trusts in Aaron Banks
Last year's second-round pick, Aaron Banksplayed just five offensive snaps during his rookie campaign in 2021. However, the 49ers seem confident that the offensive lineman can make more of an impact during his second NFL season.
49ers offensive line coach Chris Foerster believes Banks can earn the starting left guard spot following the departure of Laken Tomlinson to the New York Jets.
Kris Kocurek praised Armstead's adaptability in 2021
Defensive line coach Kris Kocurek shared that the 49ers value versatility along the defensive front. That shouldn't surprise anyone. However, the assistant gave a lot of credit to Arik Armstead's adaptability for the unit's success in 2021, especially after injuries impacted the team. "I didn't mandate anything," Kocurek shared. "I said, 'Hey, I'm just bouncing this off of you. What do you think about it?' … He was all for [moving inside]. Arik, the main thing that he showed me is he's an unselfish player. He's a team-first guy. He's been a captain the last two years. The guys look up to him.
"And most people can't make that transition midseason. If you're going to make that type of transition, it usually needs to be in the offseason, [using] the OTAs to get kind of acquainted in there, and then sharpen it out in [training] camp, and then hit the ground running Week 1
"He gets thrown in there Week 7, Week 8. It's not the easiest thing to do. Arik excelled in there as the season went on. … And then in the playoffs, I thought he played his best ball, was a difference -making type player in there, run and pass."
Raiders working out Colin Kaepernick
This one isn't from Wednesday's media availability, but it is still noteworthy. Former 49ers quarterback Colin Kaepernick, who last played in the league during the 2016 season, has a workout scheduled with the Las Vegas Raiders.
Kaepernick has been out of the league since the start of head coach Kyle Shanahan and general manager John Lynch's regime when the 49ers opted not to bring back the quarterback.
Kaepernick's NFL career was halted after the quarterback started kneeling during the national anthem to protest racial injustice, which sparked many others to follow in his footsteps the following season. Director Spike Lee is working on a multipart documentary for ESPN that will focus on the polarizing quarterback.
In 2021, Netflix released the drama series "Colin in Black & White," narrated by Kaepernick.
Related News
Nobody's perfect. Did you find a mistake in this article?
Report it.
Facebook Comments
More San Francisco 49ers News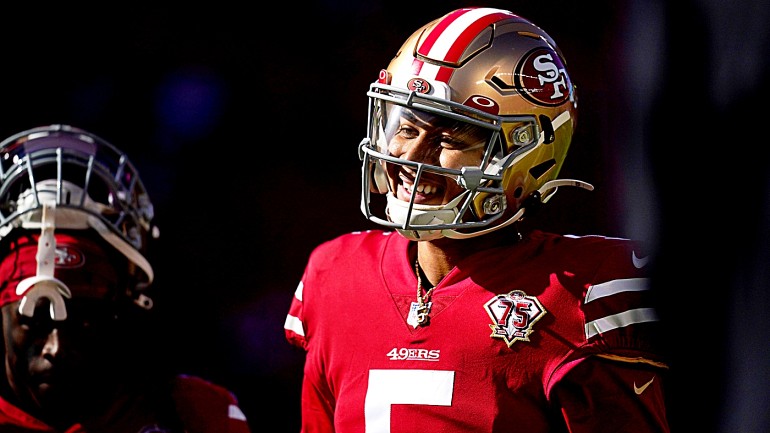 Brian Griese on 49ers' Trey Lance: 'He is an outstanding young man in so many ways'
San Francisco 49ers assistant coaches spoke with reporters on Wednesday. That included new quarterbacks coach Brian Griese, who is coming off a broadcast career with ESPN. The task ahead of him: Help mold second-year quarterback Trey Lance and prepare him to guide the 49ers to success. Griese expressed his excitement about returning to coaching. He was asked about last year's No 3 overall pick and what he has seen from the 22-year-old quarterback. "With respect to Trey, in particular, meeting him and getting to know him over the last couple of months, he is an outstanding young man in so many ways," Griese said. "I'm excited to continue to get to know him both on and off the field. I'm excited that he comes to work every day, and he's humble, and he wants to get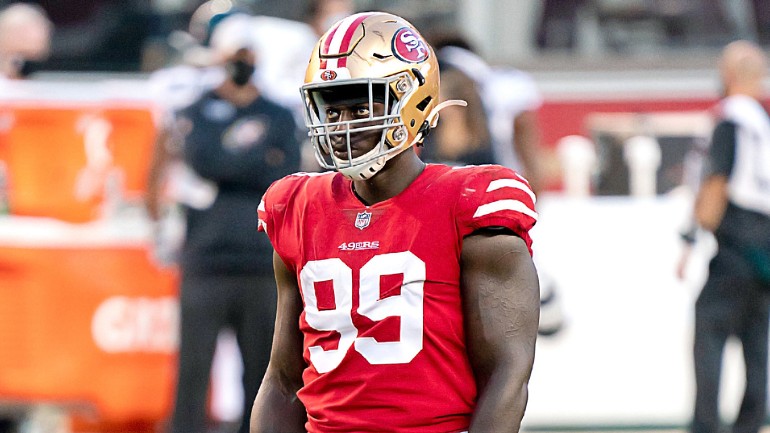 49ers Notebook: Frustrated Javon Kinlaw lashes out at reporter
By Rohan Chakravarthi
7 hrs
After an eventful day of organized team activities (OTAs) on Tuesday, which marked the first time that the media was allowed at practice during Phase 3 of the offseason schedule, the night ended with some unexpected news regarding a certain San Francisco 49ers player. Here is the latest 49ers news: Frustrated 49ers DT Javon Kinlaw lashes out at reporter After an encounter that occurred during the open portion of OTAs between Javon Kinlaw, the third-year defensive tackle for the 49ers, and Sports Illustrated's Grant Cohn, in which Kinlaw reportedly knocked Cohn's hat off, the 24-year old player joined Cohn's YouTube livestream late Tuesday night and provided a profanity-filled response to Cohn's previous criticism of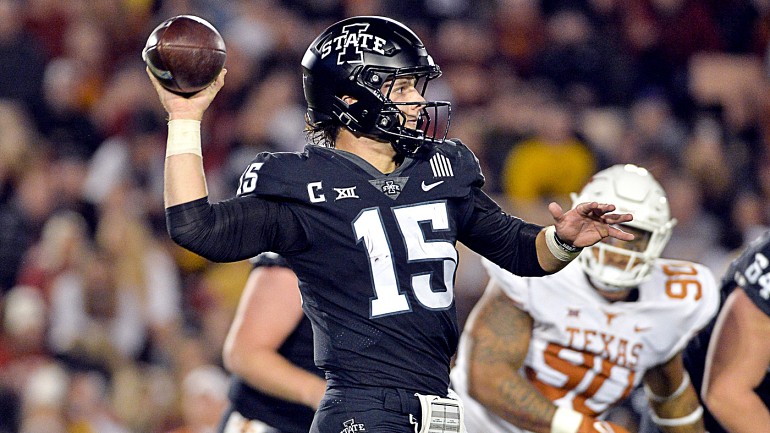 49ers Notebook: Brock Purdy's draft surprise, Tariq Castro-Fields on his NFL readiness, and more
Rookie minicamp gets underway Friday for 49ers drafted players and undrafted free agents, but before those players take the field, they were hit with a number of questions from reporters during pre-camp media sessions on Thursday. Among the players to speak with reporters on Thursday were wide receiver and third-round pick Danny Gray (SMU), offensive lineman and fourth-round pick Spencer Burford (UT-San Antonio), cornerback and sixth-round pick Tariq Castro-Fields ( Penn State), quarterback and seventh-round pick Brock Purdy (Iowa State), and undrafted offensive linemen Jason Poe (Mercer) and Dohnovan West (Arizona State). 49ers WebZone already discussed what Gray said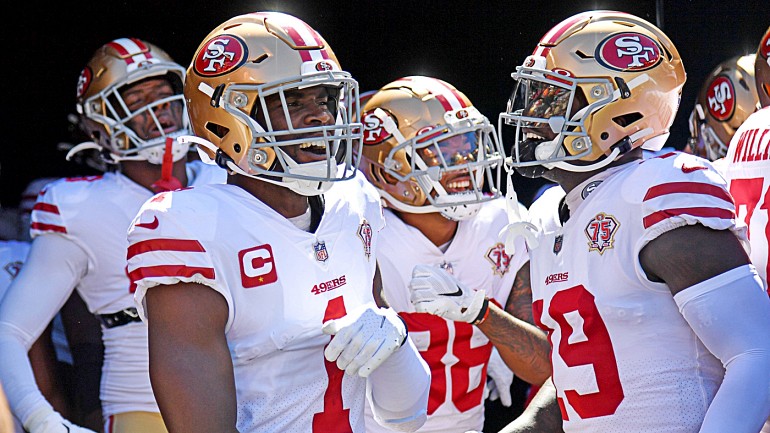 49ers Notebook: Jimmie Ward the villain, Danny Gray's speed, Charvarius Ward impressions, Alex Mack's future
Several San Francisco 49ers players spoke with reporters following Tuesday's practice, the first of organized team activities (OTAs) that was open to the media. Below are some noteworthy updates from those players that weren't already covered here. Danny Gray = Speed ​​Wide receiver Brandon Aiyuk was asked to share his first impressions of rookie Danny Gray, the receiver selected in the third round of the draft. "He can fly," Aiyuk said. "But also, he came in, he's ready to learn. He's ready to work. I like him." Aiyuk has done his homework on Charvarius Ward Aiyuk admitted to doing some homework on the 49ers' biggest free-agent signing, Charvarius Ward, knowing that he would have to face the cornerback in
.