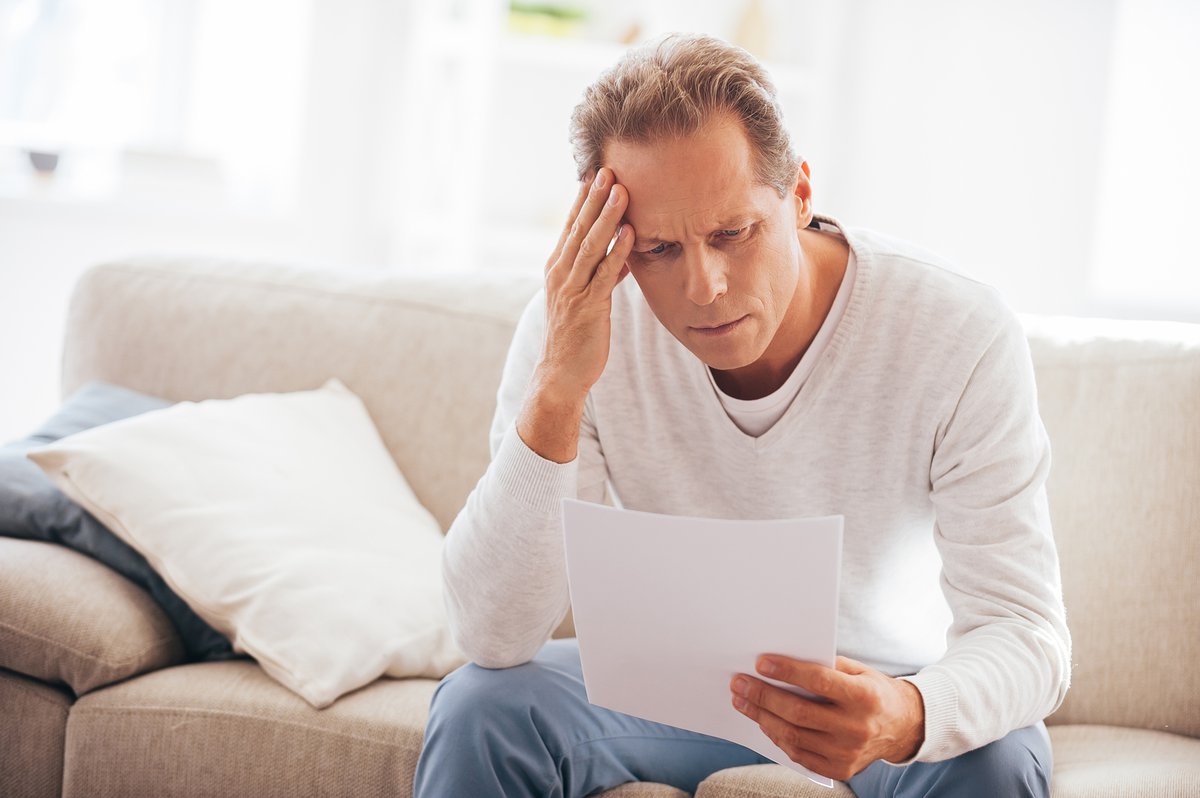 Don't make the same financial mistakes.
---
Key points
Even the most successful people have made money mistakes.
Suze Orman says one of her biggest mistakes was spending money to impress people.
Debbi Fields believes in learning to start small, no matter how much you have.
---
Life is full of regrets. Successful people are no different. They too have made mistakes or poor decisions when it comes to their finances. One of the main reasons they have become successful is because they have learned from their mistakes. We've found some great, insightful quotes from successful people. Here are the top regrets for five top executives and multimillionaires (and one billionaire). Learn from their mistakes so you don't make the same ones!
1. Suze Orman, author, television host, motivational speaker
"I built a successful financial-planning practice and was making more in a month than I used to make in a year. But here was the problem: The more money I made, the more I wanted other people to see how great I was doing financially speaking."
"I spent so much money – on fancy cars, watches and clothes simply to impress other people – that I got myself heavily into debt. If I were a guest on my CNBC show today, I would have given myself one serious smackdown."
"My finances were a mess, but more importantly, my money was a mess because I was a mess. I had it all wrong — all the things I was spending my money on added nothing to my self-worth."
Lesson to learn: Your self-worth is not dictated by your net worth. Don't buy things you don't need to impress people you don't like. Real friends won't care what you have and your future self will thank you!
2. Debbi Fields, founder, Fields
"Looking back now, I know that I would have greatly benefited had I initiated an investment strategy as a young adult. I was so busy trying to save every dollar and living paycheck to paycheck that the idea of ​​wealth creation was never really a consideration. "
"Not thinking bigger than my bank account was my error — I could have set up a simulated investment account, joined a club, or learned about the buying and selling of securities."
"The key to managing money and building a nest egg is learning how to manage small amounts and grow them wisely over time. It can start with pocket change and grow beyond anything you imagined! The key word here is 'imagined' … You have to add a zero or two to your net worth and direct your attitude and financial strategy toward getting there."
Lesson to learn: Start investing now, no matter how small you start. Once you have learned how to manage small amounts of money, then you will be ready to manage larger amounts.
3. Jon Stein, founder and CEO of Betterment
"I wasted so much time and money by overthinking investing. Whether it was opening a dozen brokerage accounts, getting too concentrated in individual securities (thanks Enron), and attempting to do overly complicated transactions — it was a waste."
"I should have just taken the index route in my younger years. I'd be in a better place for retirement now, and I would have been able to spend more time with friends and family."
"The money is one thing, but I'll especially never get back the hundreds of hours I poured into trying to beat the market."
Lesson to learn: Don't overcomplicate investing. When it comes to your money, less is often more. Keeping investing simple will help you stick to your financial plan over the long run
4. Mark Cuban, billionaire entrepreneur and Memphis Grizzlies owner
"[I wish I knew] that credit cards are the worst investment that you can make. That the money I save on interest by not having debt is better than any return I could possibly get by investing that money in the stock market. I thought I would be a stock market genius. Until I wasn't."
"I should have paid off my cards every 30 days."
Lesson to learn: Not paying off your credit cards can cost you a fortune in the long run. The average credit card interest rate is close to 17%. Only use a credit card if you can pay off the balance in full.
5. Tim Ferriss, angel investor, best-selling author of 'The 4-Hour Workweek'
"In your 20s, optimize for learning, not earning. Work directly under or with master dealmakers and acquire skills. This is particularly true for negotiating and hard skills, like coding."
"What would you rather have: $20,000 more per year in your 20s, leading to making $100,000 to $200,000 a year in your 30s, or a lower-paying job from 20 to 25 — but one like a real-world MBA you're paid for — leading to making millions in your 30s?"
"It often comes down to prioritizing skill acquisition over immediate, post-college earning. McKinsey or Goldman can be seductive, but it's easy to get trapped in a 20-plus-year path of paying for a bloated lifestyle that is always a bit more expensive than the year before. Serfs can become self-made kings, but consultants tend to remain consultants. The only true job security is a superior skill set."
Lesson to learn: The best investment you can make is investing in yourself. You are your greatest asset. By investing in your education, skillset, and relationships, you can increase your financial opportunities no matter what the market is like.
Alert: highest cash back card we've seen now has 0% intro APR until 2023
If you're using the wrong credit or debit card, it could be costing you serious money. Our expert loves this top pickwhich features a 0% intro APR until 2023, an insane cash back rate of up to 5%, and all somehow for no annual fee.
In fact, this card is so good that our expert even uses it personally. Click here to read our full review for free and apply in just 2 minutes.