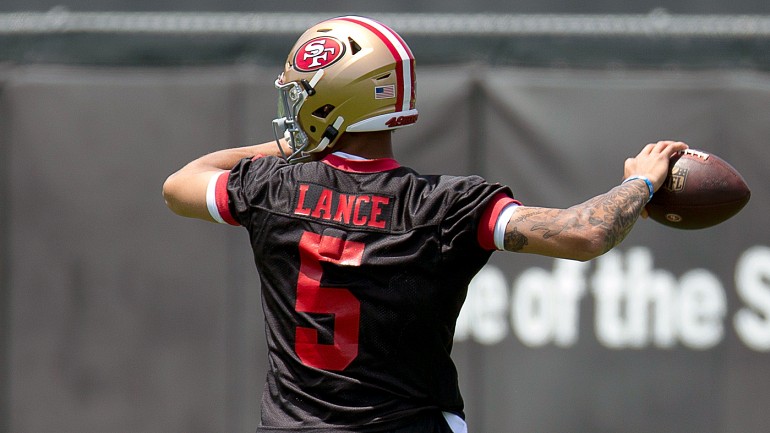 The San Francisco 49ers started organized team activities (OTAs) this week. Unfortunately, the media has only had access to Tuesday's session, missing out on Monday and Thursday's practices. The good news is that the team has been posting videos from this week's on-field action and did so again on Thursday.
Below are two videos the 49ers posted on Thursday, which should satisfy fans at least a little bit. They feature prominent names like quarterback Trey Lancetight end George Kittlewide receiver Brandon Aiyukand newcomers like wide receiver Ray-Ray McCloudamong several others.
The 49ers also released several photos from this week's practices.
The activities are looking organized.

— San Francisco 49ers (@49ers) May 26, 2022
Players return to the practice field on Tuesday, May 31.
49ers watching the Warriors
Several 49ers players were on hand for Thursday night's NBA playoff game at Chase Center between the Dallas Mavericks and Golden State Warriors. Kittle, fullback Kyle Juszczykand linebacker Oren Burks were among the group.

Deebo Samuel also in attendance
For those wondering about the reports of Deebo Samuel being back in the Bay Area, the wide receiver was also in attendance for the basketball game. He sat courtside with cornerback Jason Verrettand was first spotted by Cam Inman of Bay Area News Group.
Nobody's perfect. Did you find a mistake in this article?
Report it.
Facebook Comments
More San Francisco 49ers News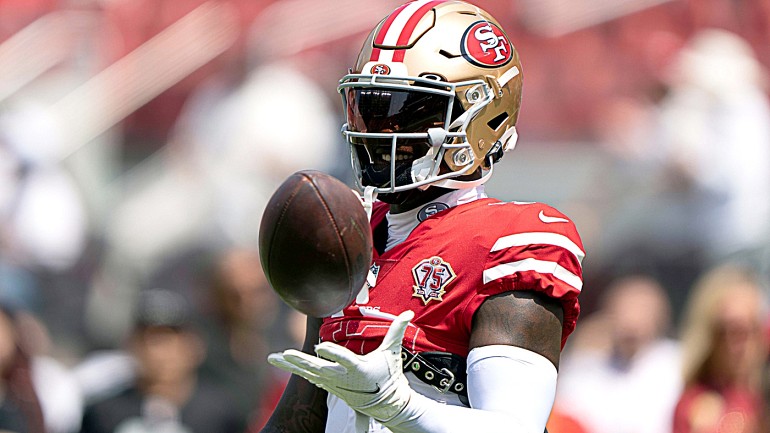 No shocker: Deebo Samuel won't attend as 49ers start OTAs
The San Francisco 49ers kick off organized team activities (OTAs) today. Quarterback Jimmy Garoppolo won't be there. He is still recovering from the March 8 surgery that stalled the team's ability to trade him. However, most expect Garoppolo to be off the roster by Week 1. Another noticeable absence will be that of wide receiver Deebo Samuel. Ian Rapoport confirmed that on Monday. Of course, that news shouldn't surprise anyone. The #49ers begin OTAs today and star WR Deebo Samuel won't be in attendance, source said. Not a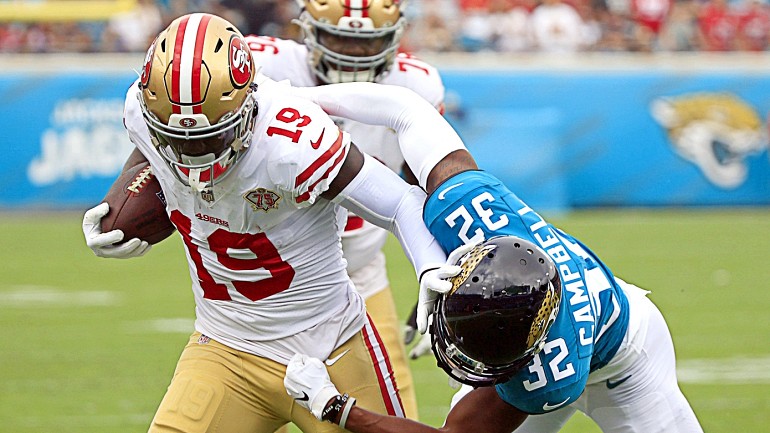 Fred Warner believes Deebo Samuel 'loves the team' but Pelissero says 49ers, WR remain in 'standoff'
San Francisco 49ers star linebacker Fred Warner spoke with NFL Network's Tom Pelissero following the NFL's schedule release yesterday. The Pro Bowl and All-Pro defender was asked about his disgruntled teammate, wide receiver Deebo Samuel, who requested a trade this offseason. Samuel is eligible for a contract extension, but there have been no updates on that front. And the 49ers didn't grant his wish for a trade either. Warner told Pelissero that 49ers teammates, like quarterback Trey Lance and tight end George Kittle, have been in contact with Samuel since the trade request became public last month. Pelissero pressed Warner to reveal his level of confidence that Samuel is playing for the 49ers come Week 1 against the Chicago Bears. "I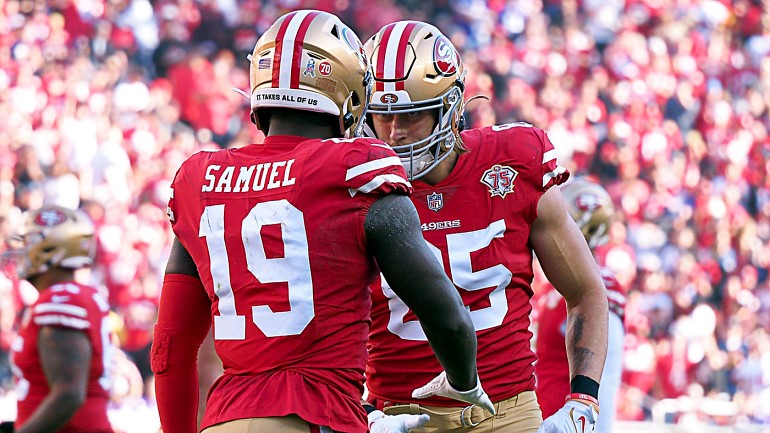 George Kittle spoke with Deebo Samuel, says 49ers WR is 'in a good place'
The drama surrounding Deebo Samuel has died down a bit. Much of that is due to the San Francisco 49ers not granting his trade request ahead of the draft. By not doing so, the team declared that they believe the relationship with their do-everything wideout can be mended. George Kittle has been making the media rounds today. Of course, among the questions directed toward the All-Pro tight end involves the status of Samuel. After all, it's a storyline that dominated NFL headlines heading into the draft. "I actually talked to him a few days ago," Kittle said on The Pat McAfee Show. "Yeah, he seemed like he was in a good mood. He was hanging out with his kid, who he just had. … I didn't ask about his contract, so we were just talking about other things,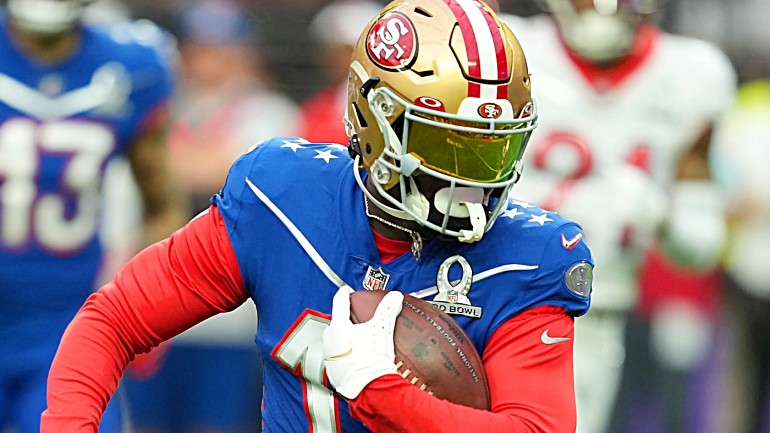 Rapoport on the Deebo Samuel, 49ers situation: 'I think they can get it settled'
On Monday, NFL Network insider Ian Rapoport reported that San Francisco 49ers wide receiver Deebo Samuel would not attend the team's organized team activities, which start today. The wideout showing up would have gone a long way in the team's efforts to mend its relationship with the do-it-all star player, even if Samuel didn't participate in on-field activities. At least, that is what Rapoport expressed during a Monday interview on The Pat McAfee Show. That doesn't mean Rapoport feels that situation is impossible to resolve. In fact, the NFL insider feels Samuel does eventually return to the 49ers, which wasn't a certainty in April when news broke that the wideout had
.