Analyst Cynthia Frelund took on the task of identifying the most underappreciated player for each NFL team. For the San Francisco 49ers, that player is an offseason addition—cornerback Charvarius Ward. Frelund used analytics to measure each player's production and contribution to a team's overall win total during the 2021 season.
Ward's contributions last season were for the Kansas City Chiefs. Frelund admits that she typically tries to prioritize players who do not switch teams in the offseason. However, that proved especially challenging this year due to so much free-agent movement, so Ward's value in this exercise benefits the 49ers.
Other factors like past salary, where the player was drafted, and a lack of NFL honors helped determine who is "underappreciated" in Frelund's mind. Ward entered the league as an undrafted free agent and has never received Pro Bowl or All-Pro honors.
While Ward signed a three-year deal that will average $13.5 million per season, he still ranks No. 13 (tied with William Jackson of the Washington Commanders, per OverTheCap) among cornerbacks.
"San Francisco's free-agent pickup boasts an NFL-best 46.9 completion percentage allowed in coverage since 2019, per [Next Gen Stats] (min. 150 targets)," wrote Frelund. "He also had only one penalty called against him last season with Kansas City. Not surprising then that the Niners, who ranked 29th in completion percentage allowed (68.2) and whose DBs were the most penalized in the league last season, pursued the 26-year-old this offseason."
Ward finished last season with 67 tackles, two tackles for a loss, two interceptions, and 10 passes defensed for the Chiefs. Now, he gets to join a talented defensive unit and a coaching staff that sees a high ceiling in the young cornerback.
"I don't feel like they lacking in much," Ward said of the 49ers in March. "I'm going to just bring a lot of energy, a lot of joy, a lot of enthusiasm, just young talent. The coaching staff, they seem happy to have me. I'm happy to be here, and I'm ready to get this thing started."
Head coach Kyle Shanahan is excited to add Ward to his defense. He praised the cornerback this week.
"He's as talented of a dude as we've had here," Shanahan shared. "He's a great guy, loves to work. Doesn't say a lot. Just goes out and gets his job done, and it seems like he fits in very well."
Even the offensive players on the team know that having Ward as their teammate will make them better. One 49ers wide receiver admitted to already doing some homework on the cornerback.
"I'm excited not only to go up against him but to have him on our defense and watch him go after receivers," Brandon Aiyuk admitted. "I've already watched him go. I've watched a lot of his stuff already so far. I got to play [against] him a little bit last season when we played Kansas City in the preseason game, so I know him a little bit. But definitely excited to have him on our team. Definitely excited to get better going up against him and all our DBs."
Nobody's perfect. Did you find a mistake in this article?
Report it.
Facebook Comments
More San Francisco 49ers News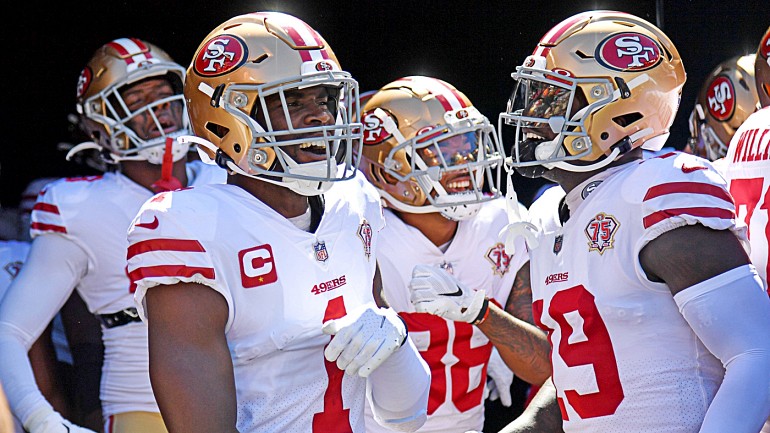 49ers Notebook: Jimmie Ward the villain, Danny Gray's speed, Charvarius Ward impressions, Alex Mack's future
Several San Francisco 49ers players spoke with reporters following Tuesday's practice, the first of organized team activities (OTAs) that was open to the media. Below are some noteworthy updates from those players that weren't already covered here. Danny Gray = Speed ​​Wide receiver Brandon Aiyuk was asked to share his first impressions of rookie Danny Gray, the receiver selected in the third round of the draft. "He can fly," Aiyuk said. "But also, he came in, he's ready to learn. He's ready to work. I like him." Aiyuk has done his homework on Charvarius Ward Aiyuk admitted to doing some homework on the 49ers' biggest free-agent signing, Charvarius Ward, knowing that he would have to face the cornerback in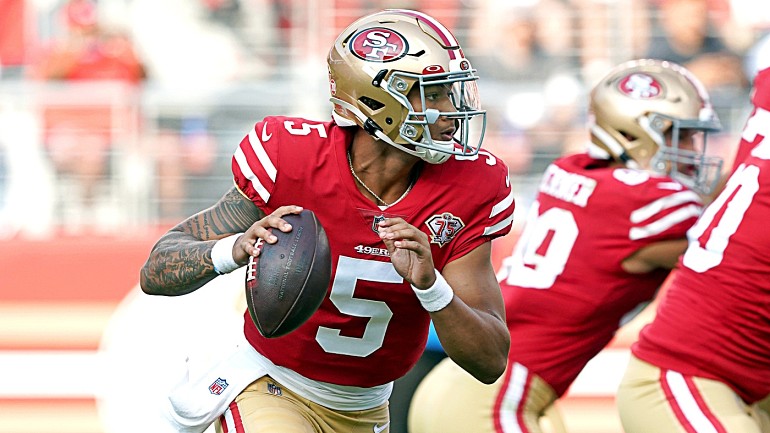 49ers' Trey Lance among QBs to join George Kittle, others at TEU in June
George Kittle, Greg Olsen, and Travis Kelce will once again hold Tight End University (TEU), an annual gathering of NFL tight ends who share their experiences and learn from each other. Last year's inaugural event hosted 49 tight ends. This year's gathering is expected to be even larger. TEU will be held at Vanderbilt University from June 22-24, an upgrade from the high school facilities utilized in 2021. After a strong response last year, 75 NFL tight ends — including @gregolsen88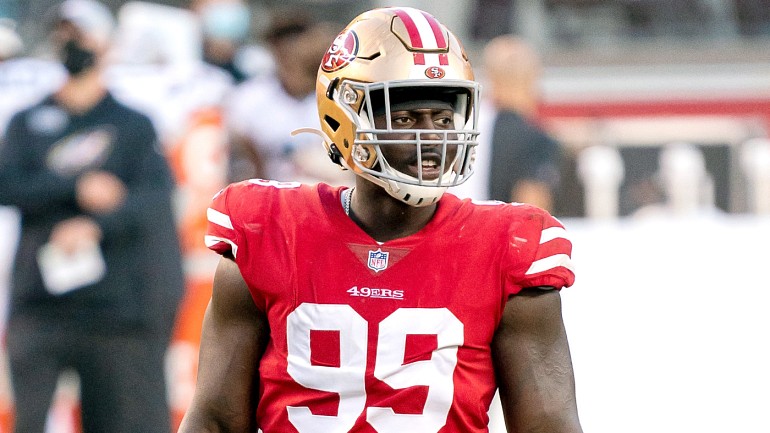 Multiple NFL players speak out against 49ers beat writer
It was only a matter of time before SI's Grant Cohn pushed a little too hard. A lot of fans like his approach. Many, however, find it annoying. Cohn has a style of reporting that is unique. Some say it is honest reporting, and nothing more. Yet some say Cohn is gaslighting and only saying or writing the things he communicates in order to receive more attention, and gain more readers and followers, thus leading to more story clicks and YouTube views. Most people respect reporters who speak or write the truth. Fans don't need watered-down reports that hide facts, in an effort to stay on the team's good side. But some believe Cohn takes things a little too far. He has been known to make sarcastic statements about players' injury histories, calling players a bust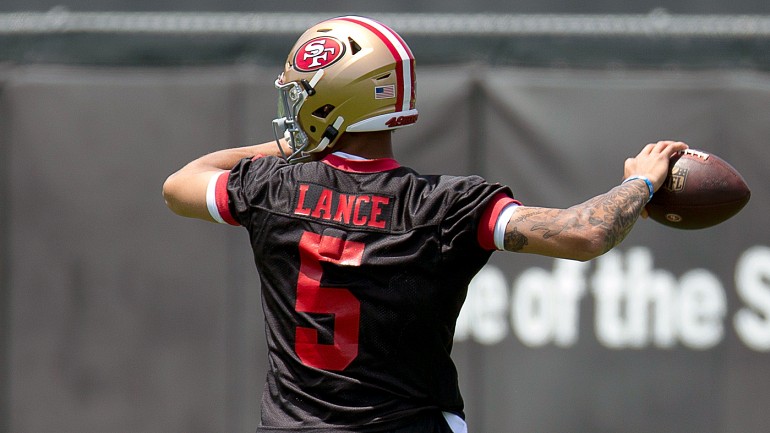 49ers Notebook: More video from OTAs; Deebo Samuel, other players attend Warriors playoff game
The San Francisco 49ers started organized team activities (OTAs) this week. Unfortunately, the media has only had access to Tuesday's session, missing out on Monday and Thursday's practices. The good news is that the team has been posting videos from this week's on-field action and did so again on Thursday. Below are two videos the 49ers posted on Thursday, which should satisfy fans at least a little bit. They feature prominent names like quarterback Trey Lance, tight end George Kittle, wide receiver Brandon Aiyuk, and newcomers like wide receiver Ray-Ray McCloud, among several others. We out here!
.