This may not be as headline-worthy as it would have been had someone said it toward the middle or end of training camp. After all, the San Francisco 49ers just started organized team activities (OTAs) this week, wrapping up their third practice on Thursday. One reporter, Pro Football Focus' Doug Kyed, is hearing that the last session was second-year quarterback Trey Lance's best.
"Lance has impressed people within the organization so far this spring, and the team feels he's already shown progress early in organized team activities," Kyed recently wrote for Pro Football Focus. "Thursday was believed to be his best practice of the offseason"
Unfortunately, there is no way to verify this since only Tuesday's practice was open to the media. We'll have to wait until next week to confirm if the young quarterback has shown improvement since that open session. Nevertheless, the report that the organization is pleased with Lance's progress is promising, considering how much scrutiny the quarterback has been under this offseason and how much speculation there has been surrounding his readiness to start.
Kyed was asked if Lance could be a top quarterback in the NFL—an exclusive club to try to break into with Tom Brady, Patrick Mahomes, Aaron Rodgers, Josh Allen, and several others considered the top players at the position.
"Lance has the tools, both physically and mentally," explained Kyed. "That's why the 49ers took him where they did third overall in the 2021 NFL Draft. They believe he can be a "top-eight quarterback," and they're willing to let him prove it by trading Jimmy Garoppolo before the season. He just needs more reps and some fine-tuning on his mechanics, but he's not a complete project. He still comes with a relatively high floor, and playing under head coach Kyle Shanahan will certainly help him reach his potential."
While Kyed is unsure if Lance will break into the club of elite quarterbacks, he acknowledges that there isn't a large enough sample size to form an opinion of Lance just yet.
"There isn't a ton of information to base Lance's projection on," Kyed shared. "He earned a 90.7 overall grade (88.7 as a passer and 76.6 as a runner) in his last full season — 2019 at North Dakota State. He earned a 56.7 overall grade on 98 total snaps in the 2021 preseason and a 59.9 overall grade on 179 total snaps during the 2021 regular season."
That sample size will likely grow in 2022. Most expect Lance to enter Week 1 as the 49ers starting quarterback, succeeding Jimmy Garoppolo. After all, most believe the 49ers gave up too much to acquire Lance just to allow him to continue standing on the sidelines.
Nobody's perfect. Did you find a mistake in this article?
Report it.
Facebook Comments
More San Francisco 49ers News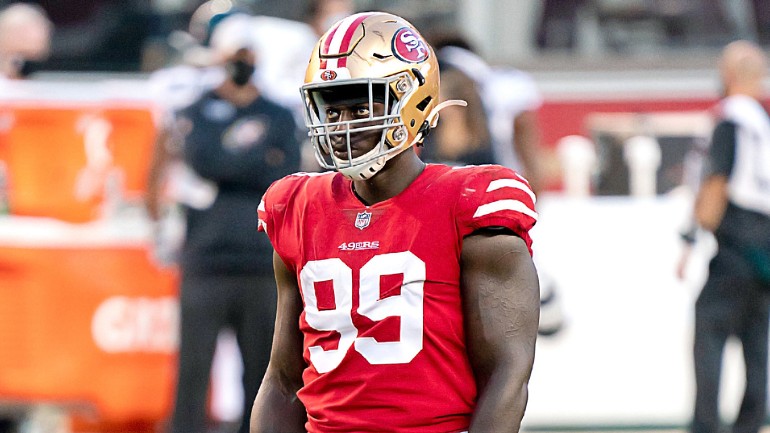 49ers Notebook: Frustrated Javon Kinlaw lashes out at reporter
By Rohan Chakravarthi
May 25
After an eventful day of organized team activities (OTAs) on Tuesday, which marked the first time that the media was allowed at practice during Phase 3 of the offseason schedule, the night ended with some unexpected news regarding a certain San Francisco 49ers player. Here is the latest 49ers news: Frustrated 49ers DT Javon Kinlaw lashes out at reporter After an encounter that occurred during the open portion of OTAs between Javon Kinlaw, the third-year defensive tackle for the 49ers, and Sports Illustrated's Grant Cohn, in which Kinlaw reportedly knocked Cohn's hat off, the 24-year old player joined Cohn's YouTube livestream late Tuesday night and provided a profanity-filled response to Cohn's previous criticism of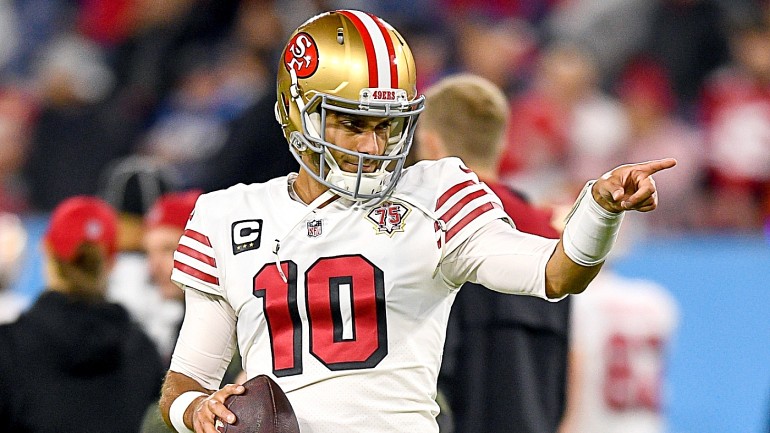 Breer: Jimmy Garoppolo's 49ers fate dependent on Trey Lance's offseason development
Jimmy Garoppolo has remained on the San Francisco 49ers roster far longer than anyone expected or predicted. The Niners have tried to trade the veteran, clearing the way for second-year quarterback Trey Lance. However, offseason shoulder surgery halted trade discussions, and the 49ers, for now, appear stuck with Garoppolo and his hefty salary. The 49ers have maintained that they are comfortable holding onto Garoppolo if they cannot strike a deal to their liking. Everyone realizes, though, that Plan A is to trade the quarterback for something worthwhile rather than letting him fulfill his contract on the team and leave as a free agent in 2023. Releasing Garoppolo would also net them nothing, aside from salary cap space. Holding onto Garoppolo might happen. Most of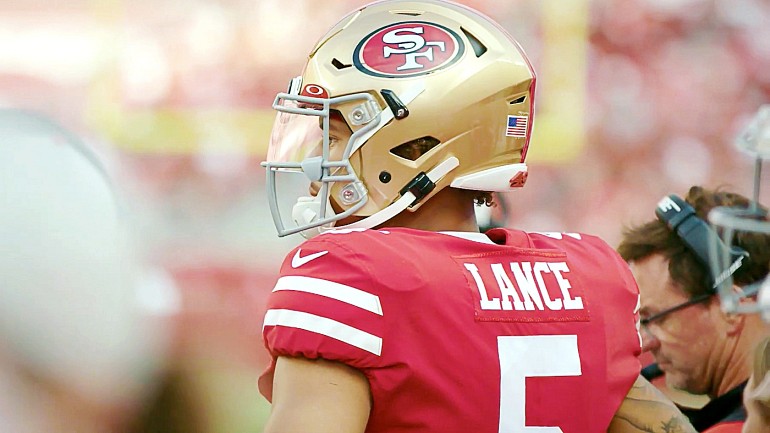 Trey Lance discusses finger recovery, offseason progress at 49ers OTAs
San Francisco 49ers quarterback Trey Lance spoke with reporters during the second day of organized team activities. Here is everything he had to say. Transcript provided by the San Francisco 49ers Communications staff. What was the highlight of your time away from the building here? "Football-wise or just life-wise? I got to spend a lot of time with family, I'd say. Get a break. It was my first offseason, so I kind of didn't know what to expect as far as , I said the same thing in my exit interview, as far as guys leaving, who was going to leave with [Miami Dolphins head coach] Mike [McDaniel], players and coaches, so I didn't really know what to expect, but it was awesome for me to get away. I got to spend some time with [QB]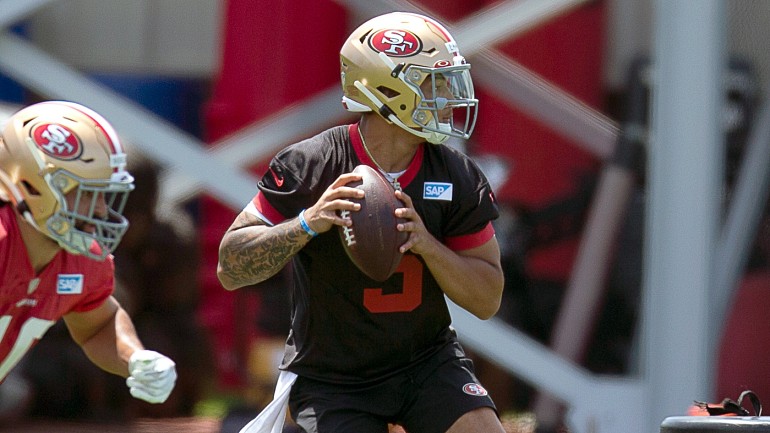 49ers OTAs: Videos of Trey Lance, others from Tuesday's practice
The San Francisco 49ers kicked off organized team activities (OTAs) this week. Monday's session was closed to the media. However, reporters had an opportunity to observe Tuesday's session and get their first offseason glance at quarterback Trey Lance on the practice field. While there are several 49ers-related offseason storylines, the most prominent ones have been the quarterback situation and the drama surrounding wide receiver Deebo Samuel. Samuel is not in attendance after requesting to be traded, so there isn't anything new to report on that front. As for the quarterback storyline, most expect Lance to be the 49ers' starter in 2022, replacing veteran Jimmy Garoppolo, who has remained on the roster much longer than anticipated. Of course, that is primarily
.