The Browns have no intentions of cutting quarterback Baker Mayfielda league source tells Mary Kay Cabot of Cleveland.com. So if clubs like the Seahawks or Panthers want to acquire the former No. 1 overall pick, they will have to trade for him.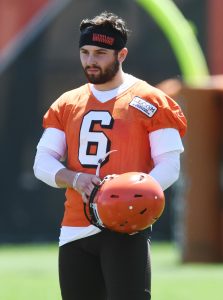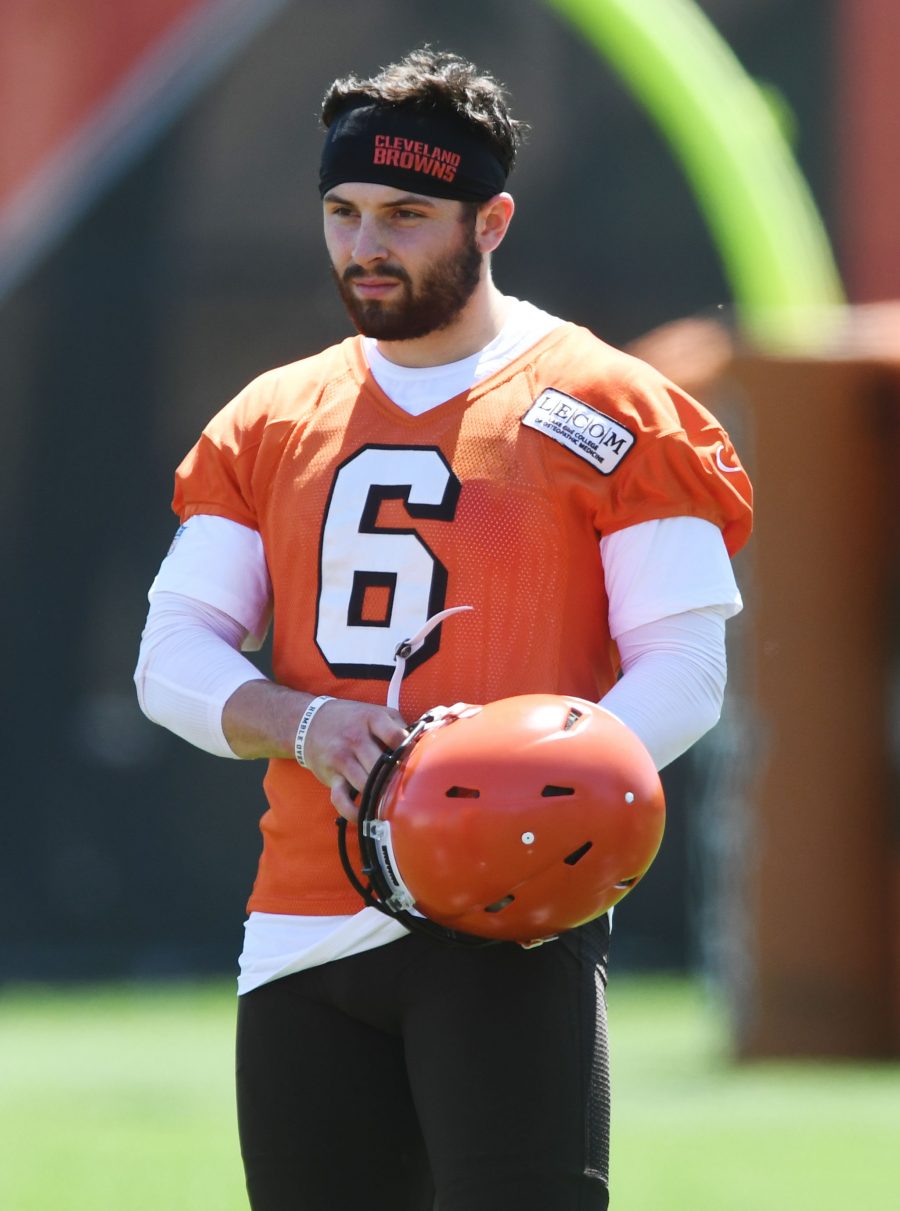 We heard earlier this month that Mayfield suitors believe Cleveland will ultimately release the former 1 overall pick, and there are two reasons for that thinking: 1) the Browns and their would-be trade partners have not been able to agree on how much of Mayfield's $18.9MM salary for 2022 the Browns will cover, and 2) the Browns would rather cut Mayfield than keep him and risk a toxic locker room culture.
It could be that Cabot's report was based on information leaked by a Browns front office eager to swing a trade and resolve the Mayfield situation, and that a Mayfield release actually remains an option. But from a purely financial perspective, there is no real reason for Cleveland to take any action until it receives a trade offer to its liking. Even with Mayfield's full cap charge on the books, the team has just shy of $25MM in cap space, good for second-most in the league.
And, in order to avoid a distraction, the club and Mayfield can work out an arrangement much like the one the Texans had with new Browns QB Deshaun Watson last year, whereby Mayfield either works out at the team facility — but not alongside Watson and fellow signal-caller Jacoby Brissett — or simply gets his work in away from the team. Since Mayfield will not take another snap for the Brownsas Cabot confirms in a separate piece, it really wouldn't matter either way.
In her breakdown of the Mayfield affair, Cabot cites a recent report from Jonathan M. Alexander of the Charlotte Observerwho wrote that trade talks between the Panthers and Browns broke down during last month's draft because Carolina wanted Cleveland to pay $13MM-$14MM of Mayfield's salary, something that Cleveland wasn't willing to do (we had previously written that divide the salary was the reason that the discussions stalled, but we did not have the specific numbers). But the Panthers actually have more cap space than the Browns, and perhaps an even bigger issue than the financial consideration is the fact that Carolina simply does not have an organizational consensus on Mayfield at the moment.
If, as the summer unfolds, it becomes clear that Mayfield would be an upgrade over Panthers QBs Sam Darnold and third-round rookie Matt CorralCarolina could revisit trade discussions, though that is far from a sure thing. And the Seahawks, the other team that has been most connected to Mayfield, recently bid adieu to one of Mayfield's biggest supporters, Alonzo Highsmiththe former Browns exec who had been working as an advisor to Seattle GM John Schenider and who just accepted a job as General Manager of Football Operations for the University of Miami.
Cabot says, and Bob Condotta of the Seattle Times confirms (via Twitter), that the Seahawks would be interested in Mayfield if he is cut, but it does not sound like Schneider will be engaging in trade discussions at this point. And if Carolina and Seattle are both out of the trade picture, then Browns GM Andrew Berry will just have to wait until another club faces an injury or underperformance, even if that wait takes him to the trade deadline.
Apparently, that suits Berry just fine.
.