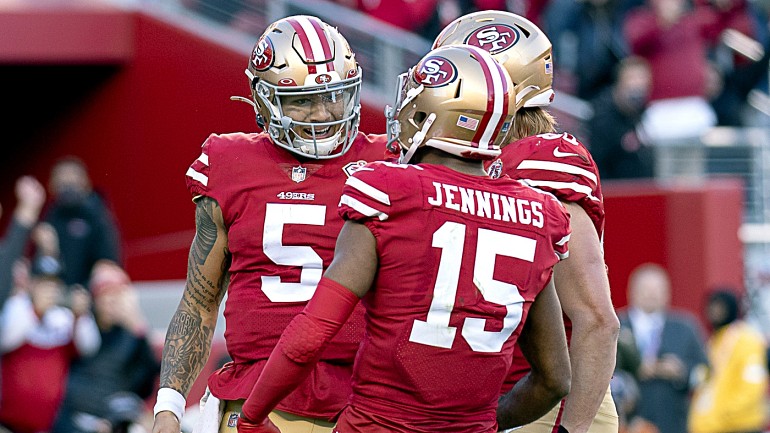 Charvarius Ward may be new to the San Francisco 49ers, but he already has a lot of confidence in the team's young quarterback, Trey Lance. On Tuesday, the 22-year-old passer reportedly had his best practice of the offseason as the 49ers kicked off a mandatory minicamp. At least, it was the best practice of the few open to reporters.
The veteran cornerback was asked about Lance and praised the second-year quarterback while expressing enthusiasm for the team's future.
"He QB1, so he's the face of the franchise," Ward told reporters. "He's going to show the world this season, I think."
Ward is coming from the Kansas City Chiefs, who had a pretty good quarterback themselves. Naturally, someone had to ask the defensive back to discuss the similarities between Lance and Patrick Mahomes.
"Patrick, both of them going to be great quarterbacks," Ward responded. "They light-skinned great quarterbacks. That's the similarities."
Ward didn't limit his praise of the 49ers offense to the quarterback position. He also boasted about the team's talented group of receivers. On Tuesday, Ward was held out of practice as a precaution. The team's best offensive player, Deebo Samuel, wasn't in Santa Clara until Tuesday—and he didn't practice. So Ward has not gone up against Samuel yet but knows him by reputation.
There was one wideout whose talent caught Ward off guard, though—Jauan Jennings.
"Jauan kind of surprised me a little bit," Ward admitted. "He got a lot more talent than I thought he had. He's a great route-runner. And we all know Aiyuk, he can be receiver No. 1 once he puts his mind [to it], and puts everything together. He's going to be a great receiver in this league even though we got Deebo Samuel. Once he comes back, and George Kittleonce all those guys come back, the offense, they going to do their thing, I'm pretty sure."
Since Ward focused on Jennings first, and the young 49ers receiver ended last season on a strong note, the defender was asked to elaborate on what impressed him about Jennings.
"He's a great route-runner," Ward responded. "He knows how to work his leverage. He does what the coaches tell him to do. He's just a gamer. Once he puts on the helmet and straps those shoes on, he's a good player."
Nobody's perfect. Did you find a mistake in this article?
Report it.
Facebook Comments
More San Francisco 49ers News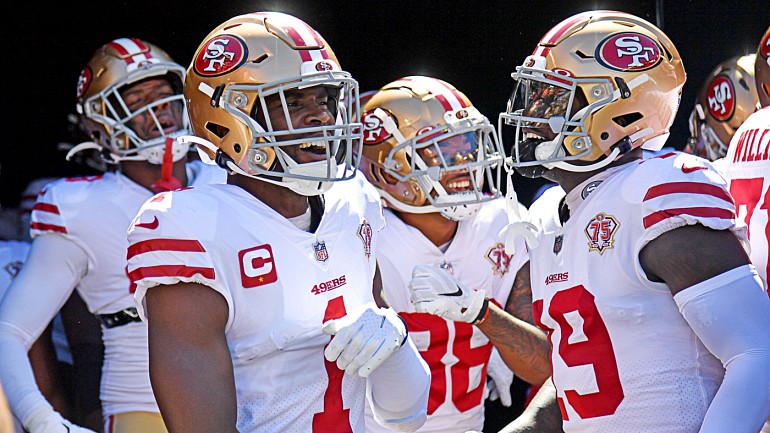 49ers Notebook: Jimmie Ward the villain, Danny Gray's speed, Charvarius Ward impressions, Alex Mack's future
Several San Francisco 49ers players spoke with reporters following Tuesday's practice, the first of organized team activities (OTAs) that was open to the media. Below are some noteworthy updates from those players that weren't already covered here. Danny Gray = Speed ​​Wide receiver Brandon Aiyuk was asked to share his first impressions of rookie Danny Gray, the receiver selected in the third round of the draft. "He can fly," Aiyuk said. "But also, he came in, he's ready to learn. He's ready to work. I like him." Aiyuk has done his homework on Charvarius Ward Aiyuk admitted to doing some homework on the 49ers' biggest free-agent signing, Charvarius Ward, knowing that he would have to face the cornerback in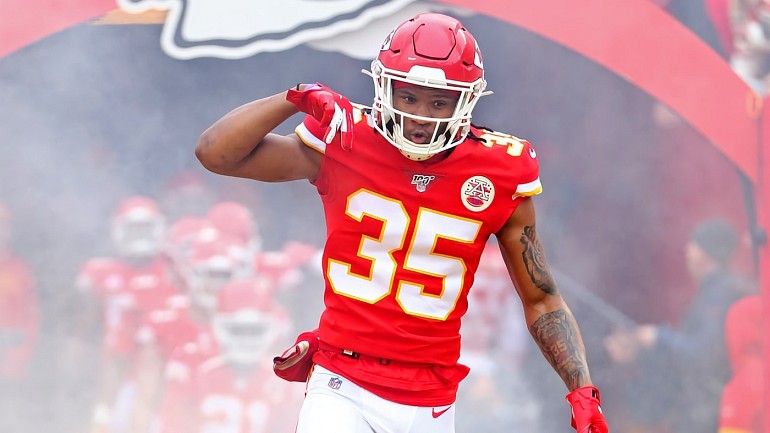 Cynthia Frelund names new 49ers CB Charvarius Ward among NFL's most underappreciated players
Analyst Cynthia Frelund took on the task of identifying the most underappreciated player for each NFL team. For the San Francisco 49ers, that player is an offseason addition—cornerback Charvarius Ward. Frelund used analytics to measure each player's production and contribution to a team's overall win total during the 2021 season. Ward's contributions last season were for the Kansas City Chiefs. Frelund admits that she typically tries to prioritize players who do not switch teams in the offseason. However, that proved especially challenging this year due to so much free-agent movement, so Ward's value in this exercise benefits the 49ers. Other factors like past salary, where the player was drafted, and a lack of NFL honors helped determine who is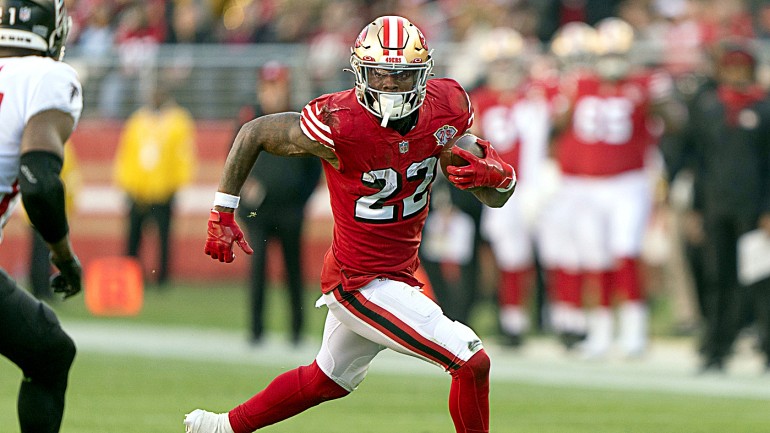 49ers' Jeff Wilson says Trey Lance is 'maturing at a rapid pace' talks fantasy football slap
There has been a lot of debate surrounding the pace of Trey Lance's development as the quarterback enters his second season with the San Francisco 49ers—likely his first as an NFL starter. While the national media pushes the narrative of doubt in the 22-year-old player, teammates and 49ers coaches continue to express confidence in Lance. Need proof of their confidence in Lance? The 49ers have been trying to trade their starter of the past four-and-a-half seasons, Jimmy Garoppolo, all offseason. Of course, that stalled when Garoppolo underwent shoulder surgery on March 8, and his status remains in limbo. Count running back Jeff Wilson Jr. among the 49ers players who have been impressed with Lance's development compared to the quarterback's rookie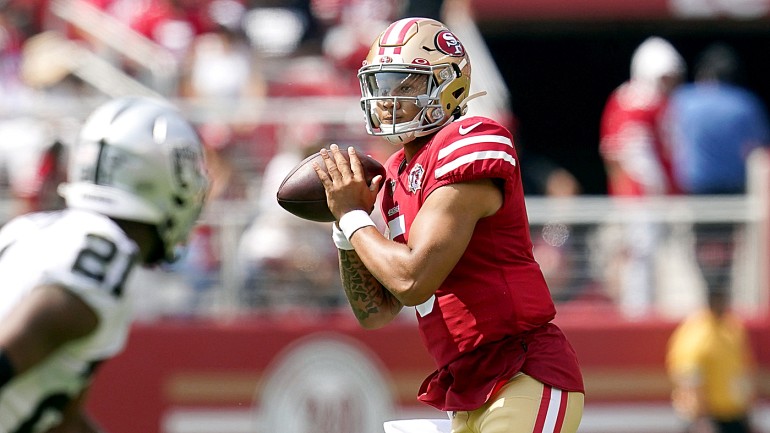 49ers QB Trey Lance responds to criticisms about his throwing mechanics
San Francisco 49ers quarterback Trey Lance has been under a microscope over the last few weeks. Every video of him throwing has been analyzed and dissected, with some concluding that the second-year player's throwing mechanics have not yet improved enough. "Mainly, quarterbacks work on that stuff away from their coach," head coach Kyle Shanahan told reporters on Tuesday. "That's like little, little things. But when they're with us, it's about playing the game. It's about how to get the ball out on time, how to not take a sack, how to move coverages, where to look with your eyes, things like that. But those are things real detailed quarterbacks never stop doing." Lance isn't too concerned with outside analysis. The quarterback spent his time away from the team
.