The San Francisco 49ers have changed the schedule of their mandatory minicamp, once planned for three days. The team has opted to cancel Thursday's practice, which was supposed to be the third and final of the week.
Tuesday and Wednesday ended up being the only practices of the week.
The 49ers have also opted to cancel Thursday's media availability, so there is unlikely to be anything of substance reported from the team's Santa Clara facility for the rest of the week, barring any roster or contract moves.
Thursday's practice was initially scheduled for 10:50 am It could be that head coach Kyle Shanahan determined that his players don't need the extra practice. This week's minicamp was originally scheduled for next week, and the team decided to move it up.
"I don't think we're going to need 12 [Phase 3 practices], " Shanahan said on Tuesday, "so I thought it made more sense to move the minicamp up, get everybody here. We'll see how this week goes and see what we think we need at the end of the week."
Nobody's perfect. Did you find a mistake in this article?
Report it.
Facebook Comments
More San Francisco 49ers News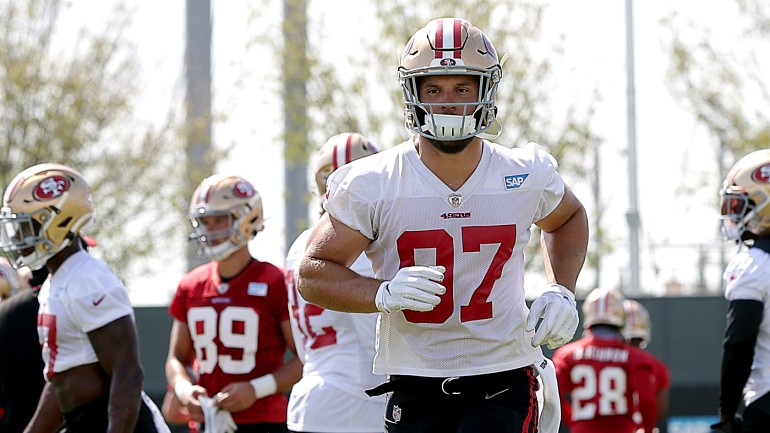 Watch: Nick Bosa, Trent Williams, others practice at Day 1 of 49ers minicamp
Defensive end Nick Bosa and tackle Trent Williams were among the San Francisco 49ers veterans who did not participate in voluntary organized team activities over the past few weeks. However, they were on hand for the start of the team's three-day mandatory minicamp on Tuesday. Also in attendance was wide receiver Deebo Samuel, who sought to be traded earlier this offseason. However, Samuel was not suited up and left the practice field after team warmups. Below are videos from various sources from Tuesday's practice. Reporters are required to cease recording once team drills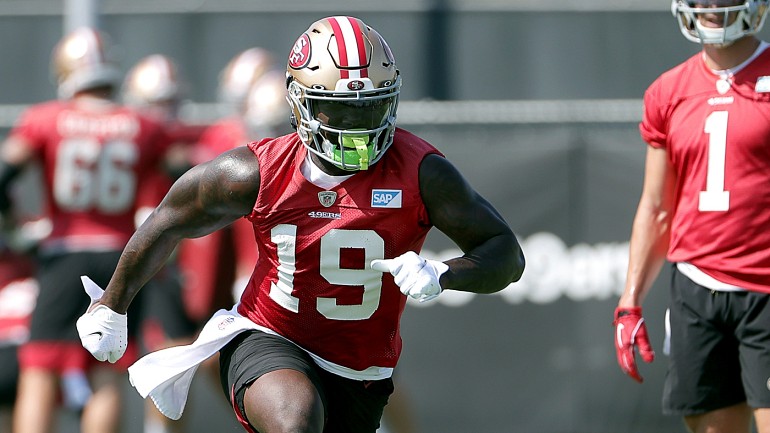 49ers minicamp, Day 1 notebook: Deebo, Bosa, Williams return
By Rohan Chakravarthi
Jun 7
The San Francisco 49ers began their mandatory minicamp on Tuesday, electing to move their practices up one week after originally scheduling practice from June 13th-15th. The three-day minicamp will now end on Thursday and represents the continuation of Phase 3 of the offseason program, where live contact isn't allowed, but teams can continue practicing 11-on-11s. Here are the biggest headlines from Tuesday for the 49ers: 1. Deebo Samuel, Nick Bosa, Trent Williams return; Jimmy Garoppolo not present During OTAs, head coach Kyle Shanahan informed the media that he expected all three of his stars to return for mandatory minicamp, including disgruntled wideout Deebo Samuel, who publicly requested a trade prior to the NFL Draft, via ESPN's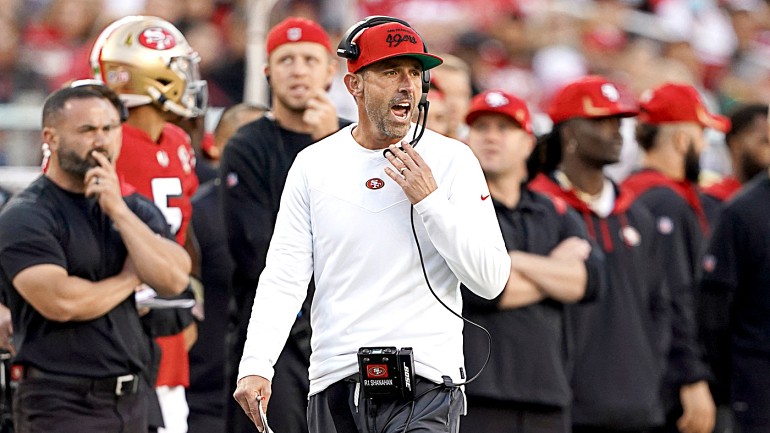 49ers move mandatory minicamp up to this week; Will Deebo Samuel attend?
The San Francisco 49ers have moved their mandatory three-day minicamp, initially scheduled for June 13-15, up to this week. It will now take place June 7-9. This week was supposed to be the last of organized team activities, with practices initially scheduled for Monday, Tuesday, and Thursday. Now, the team will gather on the field from Tuesday through Thursday. The offseason schedule was originally announced on April 1. Article 22 of the Collective Bargaining Agreement stipulates that clubs may hold one mandatory minicamp for veteran players. This minicamp must occur during Phase Three of the offseason program. The real question is whether wide receiver Deebo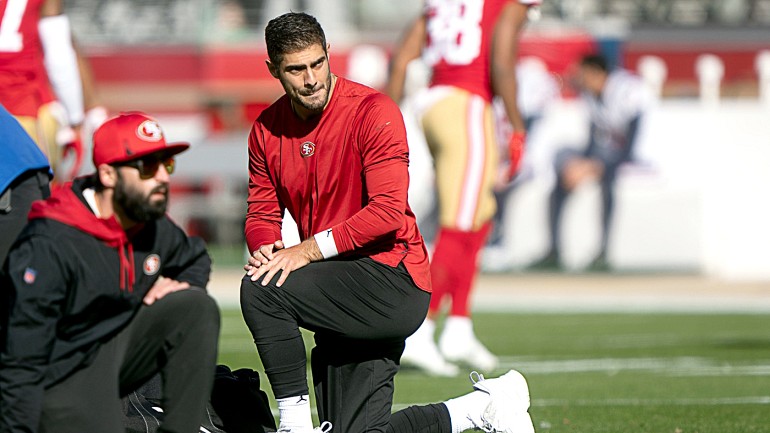 49ers officially excuse Jimmy Garoppolo from mandatory minicamp
This news shouldn't come as a surprise to anyone. The San Francisco 49ers have excused quarterback Jimmy Garoppolo from this week's three-day mandatory minicamp, which kicks off on Tuesday. The minicamp was initially slated for next week but was pushed up in the offseason schedule. Garoppolo is still rehabbing from the shoulder surgery he underwent on March 8 and continues to rehab away from the team. He isn't expected to begin throwing until the end of this month, possibly early July. The #49ers have excused
.