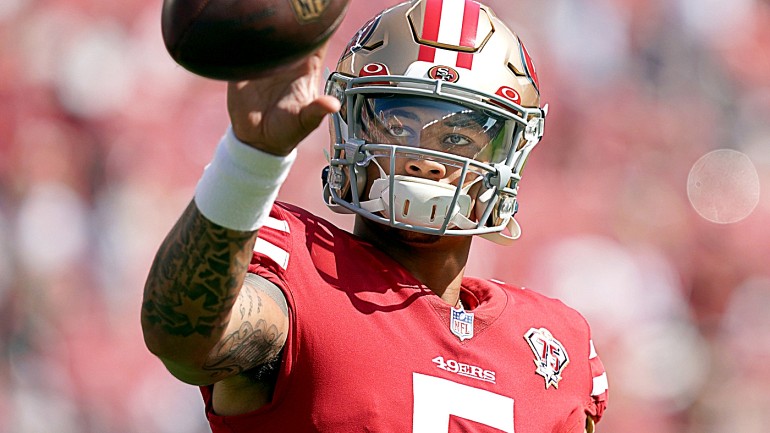 Colin Cowherd likes Trey Lance. He feels the San Francisco 49ers quarterback can have a successful NFL career, especially working with head coach Kyle Shanahan. Cowherd believes Lance checks all but one of his boxes when it comes to the makeup of a successful passer.
What are Cowherd's four criteria points when evaluating quarterbacks in today's NFL? The first is size. Cowherd believes the 6-foot-4, 225-pound Lance meets that requirement.
"Big, strong kid" Cowherd said on his show The Herd.
The second is athletic ability.
"Check," Cowherd said. "he may not be Kyler Murraybut he can move."
The third is personality.
"I've actually met him—check," Cowherd said. "Smart kid, good kid."
What's the fourth box that needs to be checked—the one that worries Cowherd? That would be accuracy.
"He's not a pretty thrower of the football," Cowherd explained. "Neither was Philip Rivers. He doesn't have to be, in Kyle Shanahan's system, Drew Brees. But he can't be Cam Newton. Matt Stafford's career completion percentage is 63. He won a Super Bowl. Josh Allen is [62.3]. You've got to get about there. That's it.
"Right now, he's at [57.7 percent]. Again, he's not a pretty thrower of the football. That's not the be-all, end-all. Kyler Murray, to me, throws the prettiest ball in the league. Philip Rivers threw the ugliest. Peyton Manning didn't throw a pretty football. That's, to me, the issue.
"Three of the four boxes, not only are they checked, they're above average. He's bigger than you need to be. He's more athletic than you need to be. His personality is great. Bright kid. That's not [the issue]. But the accuracy thing … it's all about the accuracy box. And under Kyle Shanahan, you don't have to be Drew Brees or Kirk Cousins [to succeed]"
Nobody's perfect. Did you find a mistake in this article?
Report it.
Facebook Comments
More San Francisco 49ers News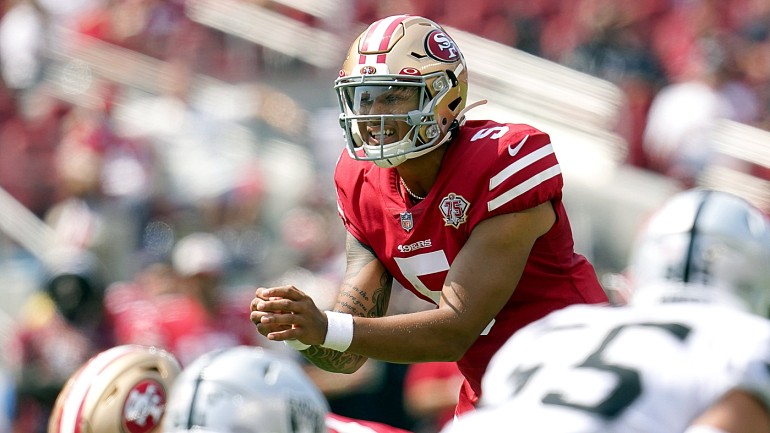 Colin Cowherd reveals 'gut feeling' on 49ers' Trey Lance
San Francisco 49ers players have praised second-year quarterback Trey Lance, who most expect to be the team's starter in 2022. "The things that he brings to the table in his athleticism and his rocket-cannon of an arm, it's going to be really fun," tight end George Kittle recently said, for example. "… I'm looking forward to it because it feels like it's going to be a different offense with Trey at the helm," Kittle continued, "and it's something I'm looking forward to, and just the opportunities that come with that. It's going to be pretty exciting." Safety Jimmie Ward had similar praises while discussing the 22-year-old passer. All that praise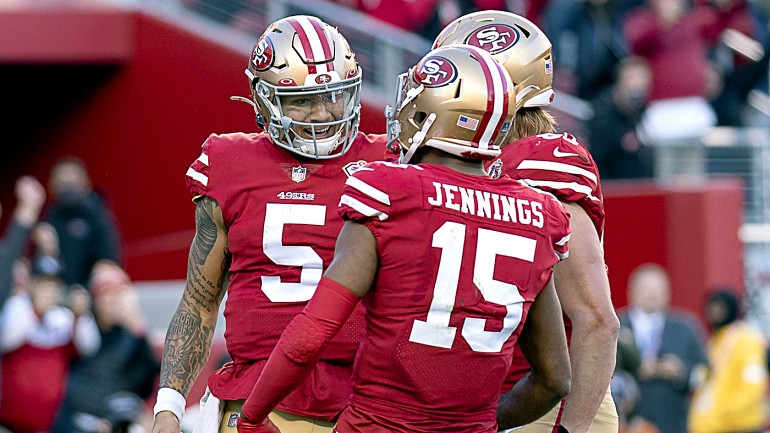 Charvarius Ward says Trey Lance ready to 'show the world' his talent, surprised by one 49ers wideout
Charvarius Ward may be new to the San Francisco 49ers, but he already has a lot of confidence in the team's young quarterback, Trey Lance. On Tuesday, the 22-year-old passer reportedly had his best practice of the offseason as the 49ers kicked off a mandatory minicamp. At least, it was the best practice of the few open to reporters. The veteran cornerback was asked about Lance and praised the second-year quarterback while expressing enthusiasm for the team's future. "He QB1, so he's the face of the franchise," Ward told reporters. "He's going to show the world this season, I think." Ward is coming from the Kansas City Chiefs, who had a pretty good quarterback themselves. Naturally, someone had to ask the defensive back to discuss the similarities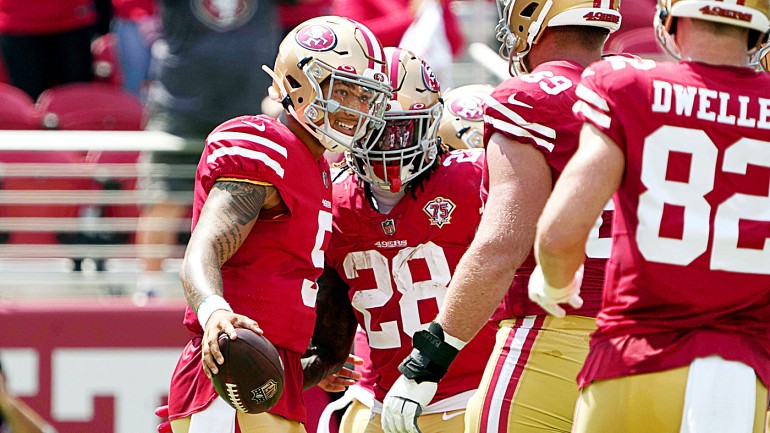 Reporter: Thursday believed to be 49ers QB Trey Lance's best practice of the offseason
This may not be as headline-worthy as it would have been had someone said it toward the middle or end of training camp. After all, the San Francisco 49ers just started organized team activities (OTAs) this week, wrapping up their third practice on Thursday. One reporter, Pro Football Focus' Doug Kyed, is hearing that the last session was second-year quarterback Trey Lance's best. "Lance has impressed people within the organization so far this spring, and the team feels he's already shown progress early in organized team activities," Kyed recently wrote for Pro Football Focus. "Thursday was believed to be his best practice"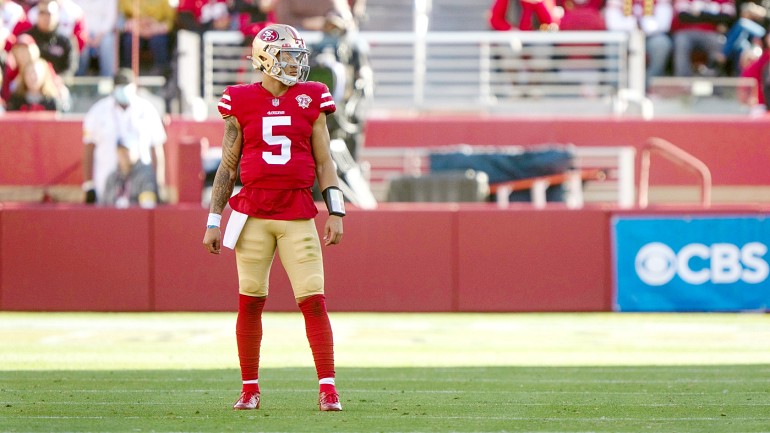 Peter King urges 'a little perspective' when evaluating 49ers' Trey Lance
Everyone is trying to evaluate second-year San Francisco 49ers quarterback Trey Lance, even with his small sample size of NFL playing time. Most expect Lance to succeed the team's starter of the past four-and-a-half seasons, Jimmy Garoppolo, taking over a roster talented enough to return to the postseason. The real question mark entering the 2022 season is Lance himself. Will he look like a young quarterback who makes mistakes as he adapts to the speed of the NFL? Or will he surprise his skeptics by showing he is ready to lead head coach Kyle Shanahan's offense despite playing just 178 snaps in 2021? And it's not just a lack of NFL experience that has many questioning the 22-year-old quarterback. Lance played just one full collegiate season for North Dakota State
.